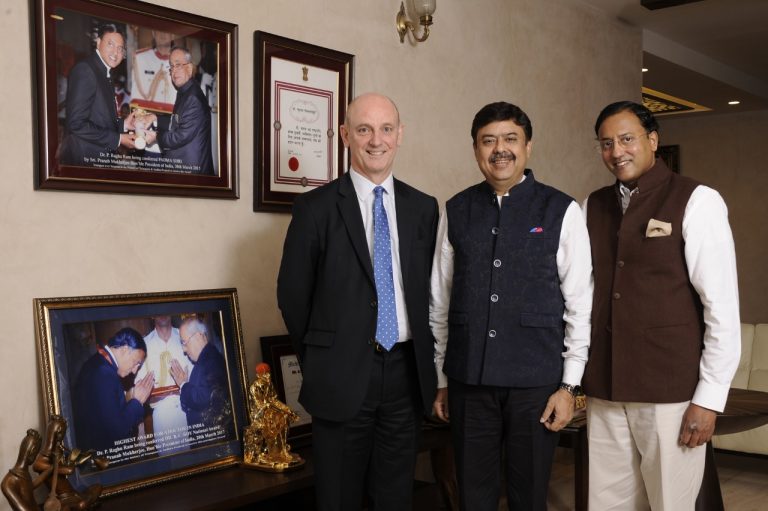 ASI – Milestones Achieved Miles To Go
Esteemed member,
Greetings from the Association of Surgeons of India,
Last 6 months have been very productive for our association after a disastrous previous year. The large number of activities, new initiatives, committed and responsible Governing Council and above all your active involvement in ASI, along with the positive feedback, has made all the difference. Effective and prompt communication through emails, SMSs, new improved dynamic website brings you closure to the headquarters and to add an icing on the cake, our user friendly and practical ASI app is ready to be launched shortly.
Academics are our top priority and headquarters is doing its best to provide our members their own academic platform of surgical training, teaching and learning. This year ASI HQ has planned 5 Regional Refresher Courses for the post graduates and young surgeons at Hyderabad, Chennai, Kolkata, Bhopal and New Delhi. It gives me immense pleasure to inform you that first and the inaugural Regional Refresher Course held last weekend at Hyderabad was also joined by Royal College of Surgeons of England and was a grand success. Six colleagues from the Court of Examiners at Royal College of Surgeons, England participated as faculty in the Course, giving a truly International flavor to every segment of the Course.
In an initiative for the FIRST time in the history of ASI, a Joint Symposium was organized under the auspices of ASI and RCS England on 'SURGICAL TRAINING & EXAMINATIONS'. Aimed primarily at the surgical trainees, panelists from ASI, RCS and National Board represented by Dr Bipin Batra, Executive Director of NBE highlighted the current scenario relating to surgical training in India, relevance of MRCS exams and training opportunities for the budding doctors in the UK.
RCS England has agreed to enroll ASI as partner Institute for International Surgical Training Programme (ISTP) initiative of RCS England, WAIVING the enrolment fee of Rs 50,000.
Eligibility criteria & Selection process for ISTP were discussed. The College will facilitate our trainees based upon merit to obtain 'hands on' training at select centers of excellence in the UK
A One year Exchange Fellowship for Trainees between UK and India was also discussed.
RCS England badged Courses in collaboration with ASI in India (Basic Surgical Skills, Care of the Critically Ill Surgical Patient (CRISP) are in the pipeline.
ASI also had similar meeting between President ASI & President, Royal College of Surgeons of Edinburgh in April this year with announcement of collaboration between the two Associations.
Preparations are in full swing for the 77th annual conference at Jaipur. Skill based programs along with carefully chosen topics and speakers will not let delegates leave the halls. We are expecting record national and international participation at ASICON, Jaipur. Kindly register and book your accommodation in advance to avoid any inconvenience.
The Social Security Scheme of ASI has been re launched and is open to members below 65 years of age. I appeal each one of you to join this great Scheme up to November'17 and be proud founder member of SSS. ASI is also working to bring carefully designed Professional Indemnity Scheme with plenty of additional benefits for our members which will be launched soon.
Making the Surgery safer for the patients and the surgeons is also at the radar of the Association of Surgeons of India. Association is ready to launch safe surgery initiative for the benefit of our large membership. The theme of our annual conference is also "Making Surgery Safer".
The Association of Surgeons of India takes pride in holding first ever single theme conference on "Ethics & Surgery in 21st Century" on 2nd Sept. 2017 at Vapi in which key surgical leaders, Governing Council members and President and Secretaries of various specialty sections and state chapters will deliberate on this largely talked about but highly ignored aspect of Modern Surgical Practice. Proceedings of the conference would be compiled in the form of a booklet to be given to every member.
These are some of the milestones achieved in last 6 months of our journey to take the association to newer heights. This is just a humble beginning and there are miles to go before we take some rest.
Feeling proud to serve you and the organization.
Yours truly
Dr. Shiva K Misra
President – 2017