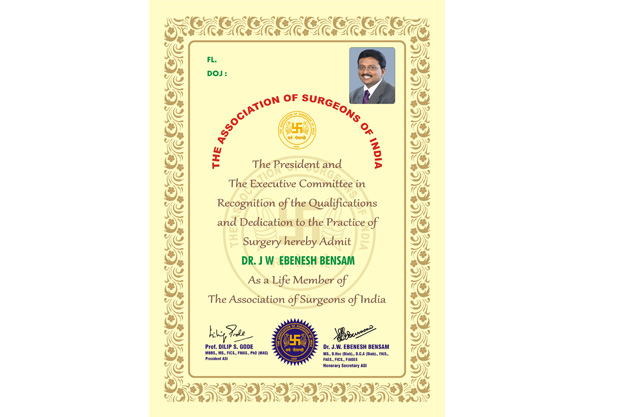 Opportunity to receive New ASI life membership Certificate
The Life Membership Certificate of our esteemed Association has been redesigned with the Photograph, Membership Number and Date of Joining.
Henceforth all new members will receive a new certificate.
If any existing member is desirous of getting a new certificate, they can receive it by applying to the Headquarters mail (headoffice@asiindia.org) with the payment of Rs.100/- & recent photograph.
Payment can be send via NEFT/RTGS as per the bank details given below. Kindly mention your ASI ID in reference and communicate the same by Email –
headoffice@asiindia.org
Name :- LIFE MEMBERSHIP FUND ACCOUNT
Bank: Bank of Baroda
Branch: Triplicane
SB A/c No: 0678 01 00 00 1648
IFS Code: BARB0TIRUVA (5th character is numeric zero)
Amount: Rs. 100/-