ASI Election - 2021
Know Your Candidates & Cast Your Vote
E-Voting will start on Friday, 1st October 2021 at 9:00 A.M. and will continue up to Sunday, 31stOctober 5:30 P.M.
The results will be generated electronically at 10 am on 1st November 2021.
We request each and every member of ASI to participate in the electoral process.
VICE PRESIDENT ASI 2022 (PRESIDENT ASI 2023) (1 POST)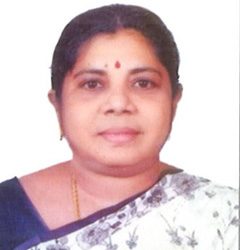 Dr. R. Poongothai, Chennai

View Profile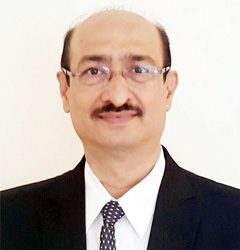 Dr. Sanjay Kumar Jain, Bhopal

View Profile
Executive Committee (EC) for the period 2022-2024
Where Elections are to be held.
State wise list for the same is given below:
Executive Committee (EC) Candidates Declared Elected Unopposed for the period 2022-2024
State wise list for the same is given below:
BIHAR (4 POSTS)
Dr. Ashok Kumar Sinha, Patna
Dr. Manish Mandal, Patna
Dr. N P Narain, Patna
Dr. Sarweshwar Kumar, Hajipur
CHHATTISGARH (1 POST)
Dr. Subhash C. Agrawal, Raipur
DELHI (4 POSTS)
Dr. C K Durga, Delhi
Dr. Pawanindra Lal, Delhi
Dr. Rana A K Singh, Delhi
Dr. Tarun Mittal, Delhi
HARYANA (2 POSTS)
Dr. Anand Rai Bansal, Rohtak
Dr. Kartar Singh Yadav, Rewari
JAMMU & KASHMIR (1 POST)
Dr. Fazlul Qadir Parray, Srinagar
KERALA (4 POSTS)
Dr. C J Varghese, Thrissur
Dr. Mohamed Ismail, Perinthalmanna
Dr. P Rajan, Calicut
Dr. R C Sreekumar, Trivandrum
NORTHERN (1 POST)
Davinder Kumar Verma, Shimla
ODISHA (3 POSTS)
Dr. Banabihari Mishra, Cuttack
Dr. Kamala Kanta Panigrahy, Berhampur
Dr. Manash Ranjan Sahoo, Bhubaneswar
PUNJAB (2 POSTS)
Dr. Paramjit Singh Bakhshi, Jalandhar
Dr. Sanjeev Kumar Uppal, Ludhiana
TAMIL NADU (4 POSTS)
Dr. B K C Mohan Prasad, Madurai
Dr. D. Maruthu Pandian, Madurai
Dr. G. Chandrasekar, Chennai
Dr. S G Balamurugan, Madurai
TELANGANA
Dr. G. Jagdishwar Goud, Hyderabad
Dr. L Sridhar, Hyderabad
Dr. Mandala Ilaiah, Secunderabad
Dr. Venkateswar Perugu, Hyderabad
Indian Journal of Surgery (IJoS) 2022 – 2027
Dr. M S Senthil Kumar,
Chennai
View Profile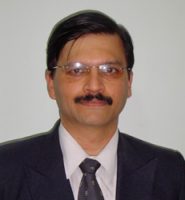 Dr. Satish Balkrishna Dharap,
Mumbai
View Profile
EDITORIAL BOARD MEMBERS (5 Posts)