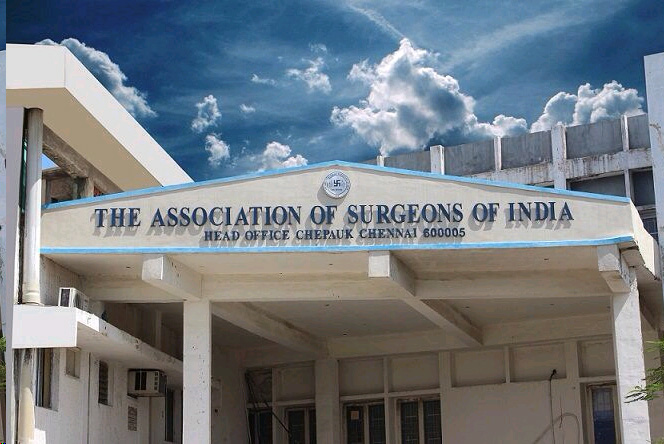 "The ASI headquarter is situated at 21, Swami Sivananda Salai, Chepauk, Chennai – 600 05 wherein the association has its own building."
It was due to the untiring efforts of Sir A. Laxamanaswami Mudaliar and Dr. A.Venugopal, the then Honorary Secretary, that the land was acquired from the Government of Tamil Nadu on lease. The foundation stone was laid on 3rd July 1938. Large amounts were donated by philanthropists like the late Chief Minister of Tamilnadu, Dr. M.G. Ramachandran. Later on it was decided to add a convention center with an auditorium and sectional halls to the existing building. In 1987, Prof. Rangabashyam, our past president arranged for loan from the State Bank of India to supplement the available funds and the present auditorium was constructed.
The Present building has three floors with the offices, library, council hall and the auditorium on the ground floor, convention hall on the first floor and the History of Medicine Museum on the top floor. The auditorium has a capacity of 1500, with balcony with the sloping floor for easy visibility and has false ceiling and insulation for proper acoustics.
Staff at ASI Headquarter
| S.No. | Name | Designation | Mobile |
| --- | --- | --- | --- |
| 1. | Mr. K Gopikannan | Administrative Officer | 9840693424 |
| 2. | Mrs. V J Lekha | Senior Assistant | 9884626640 |
| 3. | Mr. K Sivakumar | Junior Accounts Officer | 8056001375 |