Association of Surgeons of Rural India
President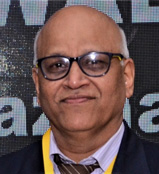 Dr. Nadkarni Sunil Bhaskar
MBBS, MS
Director & Consultant Surgeon, Nadkarni Hospital
Address: Nadkarni Hospital, 9th Lane, Rajarampuri, Kolhapur, Maharashtra - 416008
Mobile: 9822023862
Email: [email protected]
Secretary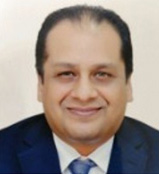 Dr. Rajashekar Mohan
MBBS, MS, DNB, MNAMS, FACS,
FAIS, FICS, FMAS, FACRSI.
Professor & Head, Department of General Surgery
AIIMS, Mangalagiri
Res: Department of General Surgery, All India Institute of Medical Sciences, Mangalagiri 522503, Andhra Pradesh
Mobile : 9845806323
Email : [email protected]
The Association of Surgeons of Rural India is a section of the parent body Association of surgeons of India (ASI). It was formed in the year 1996 with the efforts of Dr. Dhakshinamoorthy and Dr.Sivasubramaniam.
The membership fee in Rs 1010-00 only
Only life members of ASI can become members of ASRI