Association of Surgeons of Rural India
President
Dr. N Gopalakrishnan
MS (Gen. Surg).
Address: Sarojini Surgical Nursing Home
135, Sevalpatti Road, Rajapalayam
Tamil Nadu – 626117
Mobile: 9842120730
Phone: 04563 – 220730 (H); 04563 – 220731 (R)
Email: [email protected]
Secretary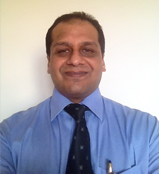 Dr. Rajashekar Mohan
MBBS; MS; DNB; MNAMS; FACS, FAIS; FICS;
FMAS; FACRSI
Professor & Head, Department of Surgery
K S Hegde Medical Academy,
Mangalore - 575018, Karnataka
Mobile : 9845806323
Email : [email protected]
The Association of Surgeons of Rural India is a section of the parent body Association of surgeons of India (ASI). It was formed in the year 1996 with the efforts of Dr. Dhakshinamoorthy and Dr.Sivasubramaniam.
The membership fee in Rs 1010-00 only
Only life members of ASI can become members of ASRI