ASI in partnership with AMWAY India provides 12, 000 Sanitisers in 16 Cities
In partnership with AMWAY India, ASI is providing hand sanitisers FREE OF COST in 16 Cities across the Country. In order to ensure transparency and prevent misuse, I have convinced CSR Head for Amway India and emphasized that the distribution must happen along the lines of "PPE distribution" which ASI is implementing in various States through our representatives.
Some 12, 000 sanitisers would be made available in 47 COVID designated Government Hospitals in Delhi, Amritsar, Jaipur, Lucknow, Mumbai, Pune, Indore Patna, Ranchi, Guwahati, Kolkata, Bengaluru, Chennai, Hyderabad, Kurnool & Vijayawada.
I have personally spoken to a named ASI representative in all the Cities, who have promised to coordinate the distribution of Sanitizers. Most grateful to them for their unwavering support and active assistance during these troubled times
Dr. P. Raghu Ram
President ASI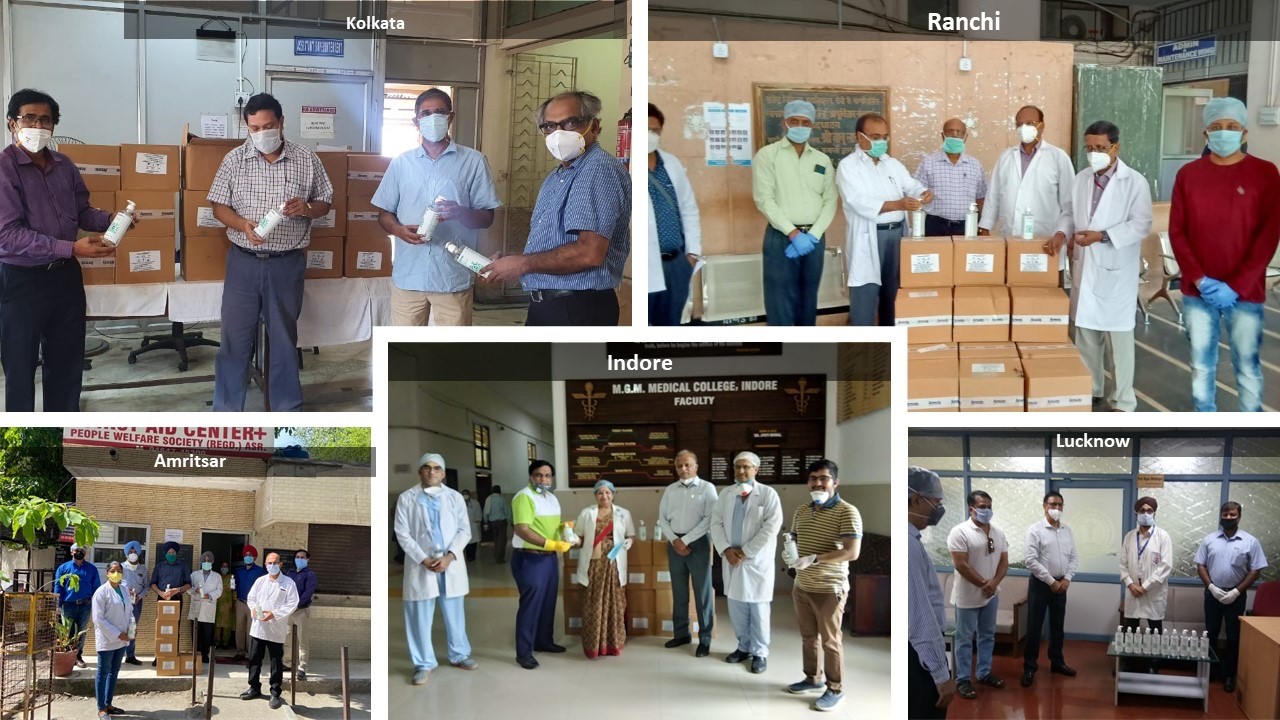 Agra

Agartala

Chennai

Dibrugarh

Guwahati

Jaipur

Kurnool

Lucknow

Patna

Pune

Silchar