2022's "C S" Wishes to ASI President
Carnataka's Surgeon General
For Complete Success
As leader of the Country's Surgical Body (the ASI).

Captain Siddesh,
May you bring Clarity and Simplicity,
With Cerebral Stimulating academic fare,
And Coordinated Supervision,
Of the Country's Scalpel Fraternity.

Your Competent Stability will provide
Much needed Compassionate Strength
To all the Cutting and Sewing we do
And render to Community and Society
A Cordial and Safe surgical service.

We pray that your good Civic Sense,
Will Control and Solve
All the Concerns and Strictures
That are bound to Come up Spasmodically.

And your proven event Commanding Skills
Will bring ASICONs, Committed and Safe
With Content Stupendous academics.
While being Culturally Spectacular too.

Wishing you Constitutional Stability (health),
And Calm Sanity of mind,
To meet the Challenges and Sparks
Of the multi-Cultural Society that ASI is,
In your Term as the Chief Surgeon
Of the ASI of India.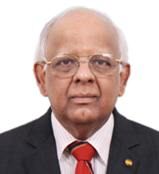 CS Rajan
On behalf of the whole ASI
29th Dec 2021.